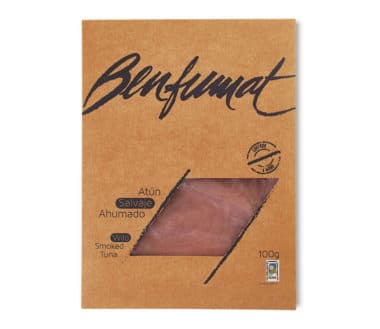 ECO Smoked Tuna Envelope 100 g
REF: 61072008
Description
Origin: the cleanest waters on the planet. Fed on wild fish. Tasty and delicate meat at the same time.
From sustainable fishing and completely natural food, we add ecologically grown ingredients, our subtle and perfumed smoked and the wise hands of our master smokers.
Only 1% fat. Smooth flavor. Reddish brown and high protein content. This is our tuna.
Additional information